Build your dream team
Hire top digital talents for your next project
Enhance your company growth with a full stack remote team to build your next product. We're able to start projects within hours, not days nor weeks 🚀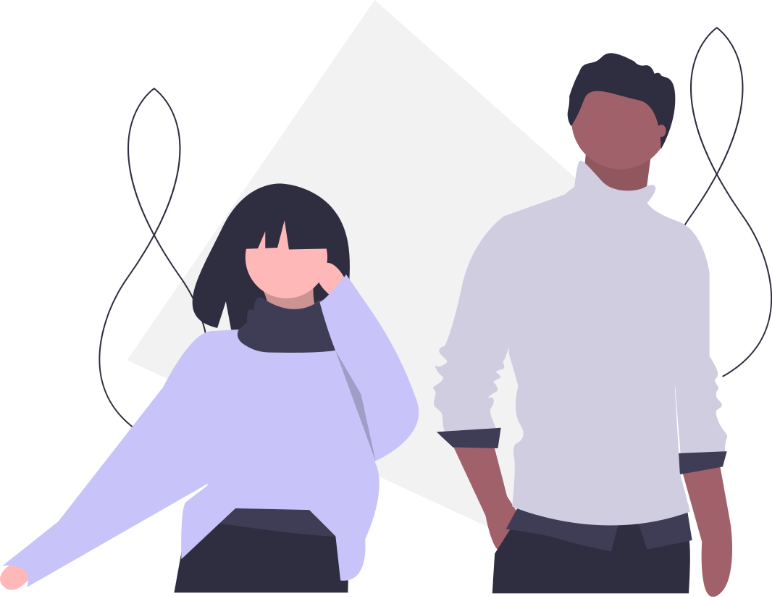 How it works ?
SAY Digital creates for you, à la carte, expert teams to build your most beautiful web or mobile application, your MVP's and prototypes, or even your own software bricks in a few days or weeks.

IDEATION
with your Product Team
Design Sprint with your Product Teams to build your prototype.
What you get :
Full Product Backlog
Brand ID
UI Design & Prototyping
Customers Interview
SEO Strategy
Learn More

MVP
with your Development Team
From short sprint to long run software development our development teams will get you on the safe side.
What you get :
Dedicated CTO or Product Owner
Full Stack remote team Remote on-demand
Full Work is warranted 12x months after your code go live
Deployment to our cloud or AWS
Learn More
Build your own remote managed team
Work with the right expert or hire the full team.
On-Demand Remote Team Highlight

One third the costof local senior software engineers or designers

Talents war will be won by Google, Facebook or Amazon. But definitely not you. The most talented experts request remote work as a condition of employment.

Full Stack Team of Experts : UI Designer, Product & Brand Designer, CTO, Full-stack, Frontend, Backend, Mobile, DevOps, AI engineers and more. Experts in React, Node, Python, Angular, iOS, Android, TensorFlow etc.

No commitment. Hiring on-demand team, you pay only for the project.

Our teams work E.U hours (London, Paris, Berlin) U.S. hours (PST, CST, and EST time zones).

Elastic workforce. Work with designers and engineers part-time, full time or hourly for any web or mobile project.

Match with your remote team instantly rather than spending months filling a role and let SAY Digital Product Owner manage them for you! We've got all the processes, methodology and management covered.
Find the expert you need today!
Access a handpicked network of vetted experts.
Search by skills or browse by teams category.
Need help to build your team ?
Start with one of our ready-to-go team fitting your product goals and milestones. Easily add or remove human resources to scale your team.
Why using SAY Digital I/O ?

Guillaume hired SAY Digital
When it comes to my business and therefore my revenue, I'm not much of a gambler. I look for bullet proofed and trusted partners to get the job done, inspire me and implement state of the art solutions.
I also want to make sure I contract with a long lasting partner who will be able to provide 24/7 technical support.
I decided for the team outsourcing service provided by SAY Digital and frankly speaking I couldn't be more happy about my choice. Onboarding was top notch and within less than a few hours I was all set up and ready to kick of the development of my product. The dedicated team has been very responsive, they addressed all my requests and issues within a couple of hours and it took less than 3 week to get my app up and running online.
Now I am able to implement further ideas and development on a daily basis and my business is growing faster than expected.


Paul hired a freelancer
I initially thought building a prototype to test my market and later an MVP to launch my startup was rather a fairly simple thing to do.
And so I did the same mistake everyone does, I hired freelance developers online on a popular market place.
Sadly, our cooperation turned quickly into a series of frustrations and disasters. Not only did it take them ages to get things going, but the job lasted and cost more than twice as much as we initially agreed on, I was losing more money, efforts and leads every day.
In the very end the code that was delivered was full of bugs and I was completely desperate when it came to update. Last but not least, the freelancers eventually disappeared, leaving me alone and desperate.

Sandra hired an agency
As an established business woman, I decided to hire an agency to program my application and kick off my business.
After an extended research I found a web agency to get my mobile app up and running. I accepted the terms and I paid a premium price to get things rolling in a speedy manner.
My app was deployed on the agency server, what seemed like a great idea in the beginning ended up in a nightmare. Can you believe I couldn't get any access to the server where my own app was hosted?
At the occasion of a major downtime I requested support by all possible means, but no one got back to me. I lost a many clients and I wasn't happy. But that was not the end of the drame, when I decided to migrate my own app - the one I paid for - to AWS I wasn't allowed to do so, I simply couldn't get access. I ended up hiring a 500€/hour specialised lawyer to solve the situation.
Not convinced yet ?
You don't know where to start and you need to talk with a Project Manager ?
Take a free appointment